The fashion industry has just begun to take the design of shirts as an important part in the last decade. Until then, nobody was really interested in the design of the shirt and paid close attention. The shirts were designed with some images and slogans, and there was never a sincere effort to make the clothes more impressive and exclusive. Today, t-shirt design has been considered an important component of the fashion industry and new and experienced graphic designers have been introduced in the fashion industry. For a couple of years, shirt design has gained popularity and is considered a source of money to design business in the fashion industry.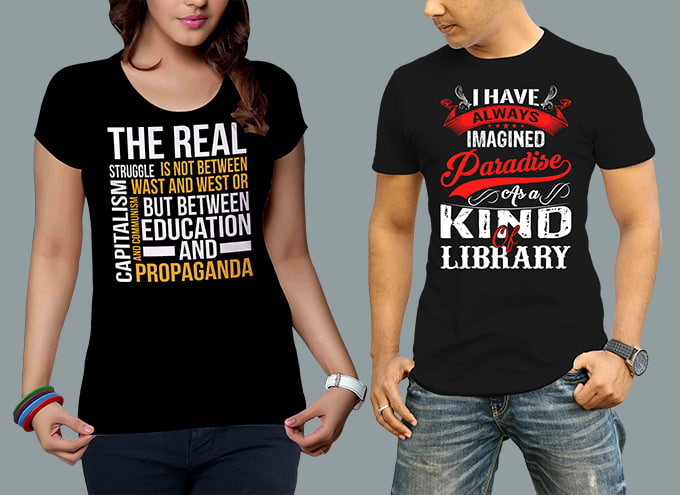 Graphic designers use innovative graphics to design T-shirts and use them as a means to showcase their exclusive work. T-shirt design is the new form of design and art. The popularity of t-shirt design has gained momentum because it can be customized and widely used throughout the world. Young people prefer to wear shirts, which is the mirror of their thoughts, opinions and ideas. They love shirts that have some item and slogans that show on them. We can make incredible, highly innovative and fantastic shirts arrive on the market every day. T-shirts are also used as a marketing medium for mobile phones, accessories and other products.
T-shirts with slogans have contributed a lot to design in the fashion industry. People are more experimental than ever with clothes and styles, and this is the reason why these shirts are widely accepted. The designers are trying to get in touch with the buyers so they can implement their ideas and opinions in real time by designing t-shirts for them. This has opened a new channel of communication between them that had never before entered the market.
There are several brands and companies that have created online communities where people are free to share their ideas and create custom designs for their products. The main focus of these communities is to give people the opportunity to say exactly what they want and, according to the comments, they can create exclusive and creative designs for T-shirts. Companies can work for the likes and dislikes of people and have the opportunity to improve their products and, therefore, grow their business.
T-shirt design has become an important part of the fashion industries and graphic designers are trying to enter the industry so that they can contribute to innovations in clothing. There are several designers who have already made a place for them to design shirts in the fashion industry. The latest technologies and the attitude of people towards fashion played an important role to achieve the change in the scope of shirt design to a large extent.
There are numerous stores and websites that offer exclusive shirts designed by renowned graphic designers of the fashion industry. You can go there and find some great shirts for you and your loved ones. You can also request some of the best brands online and get the material in a couple of days.